---
Quality Upgrades for Hydro Generators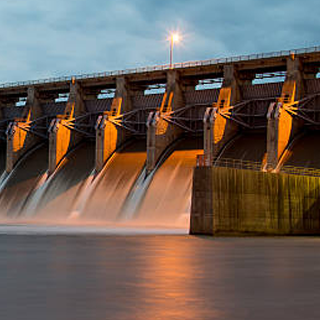 Helwig offers high-quality upgrades and custom designs to hydro generators that will ensure superior performance in the field. These upgrades are in addition to the expertly engineered turbine brush holders, adjustable slip ring holders, and constant force springs that deliver maximum reliability.
Exciter Generator Brushes
With wide-ranging experience in Hydro Generation, Helwig has designed grades, like H45, that will outperform the competition. These grades offer superior longevity with low friction, and low dusting characteristics. They are installed on an extensive amount of Allis Chalmers, GE, and Westinghouse units.
Field or Excitation Slip Ring Brushes
Along with our premier hydro DC generator grades, we have developed grades for hydro slip rings. Helwig's HH & H552 grades provide excellent power transfer, low friction, and low dusting for a variety of seasonal loads during peak and dry periods. Pairing these grades with our heavy-duty turbine brush holders, will deliver increased performance and longevity.
Carbon Graphite Seals & Rings
Helwig's precision machined carbon graphite seals and rings provide long service life due to the high hardness and compressive strength of our material.  The self-lubricating characteristic of graphite eliminates the need for expensive and potentially harmful lubricants which makes it perfect for food and medical applications as well as being safe for the environment.  Helwig seals and rings provide dimensional stability under extreme temperature fluctuations and are compatible with a broad spectrum of chemicals
Tolerances as tight as ± .0005 in(.01mm) can be achieved with our state-of-the-art CNC live tooling centers.  We also have the capacity to produce large, segmented rings up to 120 inches in diameter.
▬
As a North American leader in Hydro Generation applications, Helwig offers custom engineered solutions for superior hydro performance. Our comprehensive experience with field service and support is paired with expert problem diagnosis and technical recommendations.
▬
Helwig Carbon Products, Inc. is the premier, family-owned American manufacturer of carbon brushes, brush holders, spring assemblies, Bearing Protection Kits™, metal graphite brushes, and mechanical carbons. Since 1928, we have forged innovations that have since become industry standards and requirements. We pride ourselves on manufacturing all of our products to the highest standard and performance because we know your application depends on it!