---
Achieving an ROI with the BPK-Probe™
Problem Overview:
The Patent Pending BPK-Probe™ is an easy to use instrument specifically designed to measure the risk for damage to motor bearings, gearboxes, or other devices that are susceptible to electrical discharges, also known as common-mode. These discharges are typically the result of the pulse width modulation (PWM) utilized by variable frequency motor drives (VFD) to operate motors more efficiently. The test instrument is ideal for testing in the field, motor shops or in production to identify the risk of electrical discharge machining (EDM) before damage occurs.
For more information regarding our BPK-Probe™ testing:  Why We Test For Shaft Voltage (And You Should, Too!)
The BPK-Probe™ has an embedded Bearing Protection Kit™ (BPK) that when enabled with the rocker switch, it will measure the risk to the motor once the BPK is applied – typically displaying a reduced shaft voltage to less than 1 V Peak-to-Peak. Test results are immediately shown on the Probe's LCD screen and saved in the Probe's micro SD card for subsequent analysis. For further detailed analysis, the BPK-Probe™ has a BNC output, located at the bottom of the handle, to precisely read & record discharges in real-time, on-site, using the provided oscilloscope or other 3rd party monitoring device.
Predictive and Preventative Maintenance:
Motors, gearboxes, and bearing replacements are expensive but will not compare to the cost of production downtime as a result of an unexpected failure. To prevent costly downtime, many companies employ or hire predictive/preventative maintenance teams to monitor their critical equipment. This vital data is monitored to accurately predict when equipment should be scheduled for maintenance based on the production schedule. One of the most common causes of production downtime is a motor failure and over half of which are due to electrical discharge machining (EDM) of the motor's bearings.
EDM is not monitored or prevented with traditional predictive/preventative maintenance methods. These traditional methods for monitoring critical equipment do not detect the problem, until after the problem has occurred. This after-the-fact method for detecting EDM damage can be avoided with preliminary measurements from the BPK-Probe™. Unfortunately, monitoring for vibration, noise, heat, etc. is used to predict when a failure is likely to occur. Outside of the initial check this type of monitoring does little to prevent failures. The real secret to cost savings is not predicting critical equipment failure but is detecting, mitigating, and preventing the problem from occurring in the first place by using Helwig Carbon's BPK-Probe™ and installing Bearing Protection Kits™ (BPKs).
Achieving an ROI from your BPK-Probe™
Motors in the shop, or especially in the field should receive a BPK-Probe™ measurement to determine the risk for damage to motor bearings or connected equipment. Field equipment that is newly installed or those still under warranty should be analyzed because the cost of repair/replacement is placed on the warranty guarantor. Typically, the motor manufacturer is the guarantor of the new installation. The motor repair shop might guarantee the motor after a repair service has been provided. Testing with the BPK-Probe™, then mitigating the risk with BPKs is a cost-effective and clear-cut approach to reduce costs.
The cost of even a single bearing replacement with parts and labor far exceed the cost of the BPK-Probe™.  Quickly offset the cost of the device and create long-term motor bearing protection using our Bearing Protection Kits™.  You can expect higher costs as the motor RPMs become slower due to larger frames and larger bearings. Furthermore, the BPK-Probe shows an end-user which motors are in need of a Bearing Protection Kit. Whenever a probe result says "FAILED", a BPK should be installed to mitigate the problem.
Considering the high cost of bearing replacement to you or your customer, measuring the risk and installing an appropriate BPK provides a rapid ROI. As a motor repair shop, it is essential to check your equipment repairs before putting the motor back in service. Installing Bearing Protection Kits™ will promote your efforts to correct the issue and separate your service from your competition.
BPK-Probe™ Review:
Detecting and preventing problems – before – downtime or damage happen should be the preferred method to promote efficiency and peak performance. Unfortunately, most of the current industry methods only provide observation and early diagnosis of failures – an early warning that a problem is already occurring. Our Patent Pending BPK-Probe™ is an easy to use instrument specifically designed for Reliability Engineers, Vibration Analysts and other Maintenance Professionals to detect the potential for risk to the motor bearings, gearboxes, or other devices that are susceptible to electrical discharges. If there is a risk to the motor bearings, the BPK-Probe™ offers a solution with an embedded Bearing Protection Kit™ to verify the risk to the motor has been mitigated. Measuring, analyzing and eliminating induced shaft voltage problem BEFORE there is damage to the bearing or connected equipment is key to saving you and your customer from production downtime, warranty claims, and costly repairs!
Brian Stone
Application Engineer II
[email protected]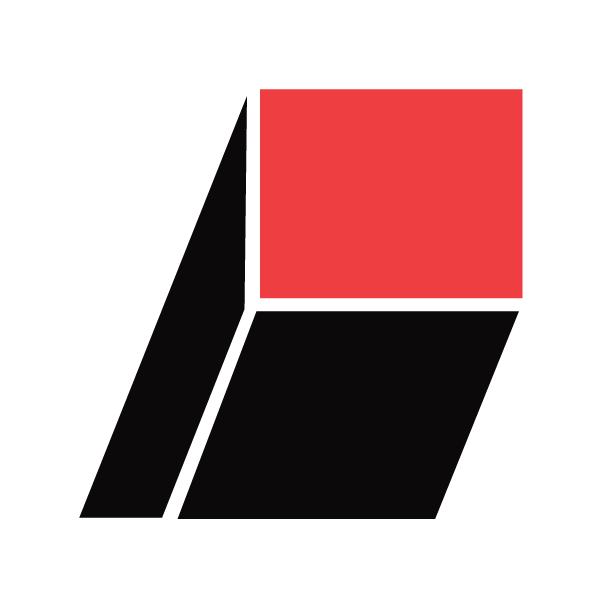 Helwig Carbon Products, Inc. has been a premier, family-owned, American manufacturer, of carbon brushes, brush holders, spring assemblies, bearing protection kits, metal graphite brushes, and mechanical carbons since 1928. We have forged innovations that have since become industry standards and requirements. We pride ourselves on manufacturing all of our products to the highest standard and performance because we know your application depends on it!