---
CELEBRATE WITH US
—50 Years of Brush Holder Innovations—
Celebrate With Us
President – Mark Umhoefer
Our mission is to provide genuine overall value to our customers. Nothing demonstrates that commitment better than our decision 50 years ago to add high-quality brush holders to the line of products we manufacture.
Today more customers than ever come to Helwig Carbon Products to be supplied with the best possible holder and brush solution – a custom engineered solution provided by a team with unparalleled levels of expertise and experience.
Brush Holder 101
Chairman of the Board – Jeffrey D. Koenitzer P.E.
A brush holder, as the name suggests, is a mechanical component in an electrical system that allows the carbon brush to function correctly. Brush holders provide stable support and proper positioning of the carbon brush, with relation to the contact surface, and will often provide the means for the application of constant force on the brush face. These elements facilitate the function of the carbon brush as a stable sliding electrical contact.
Since the late 1800s, the continuous development of electric motors and rotating equipment were often frustrated by the short life and high maintenance of the carbon brushes. There was a robust, ongoing demand for improvement related to the brushes as a key to the future use of electrical machines as the primary drive system of the 20th century. The competition among carbon companies resulted in the successful creation of enhanced materials and brush designs to keep pace with the advancements of rotating electrical machines. Continuous increases in power, performance, efficiency, and product life were attained with the carbon brush, often the center of attention. Extensively, Helwig Carbon Products was involved in most of the innovations that were proven to offer long term benefits for the carbon brush industry. These innovations have now become industry standards and emulated by many competitors.
Attention Turned to Brush Holders
Chairman of the Board – Jeffrey D. Koenitzer P.E.
By the 1960s, much had been accomplished, and further incremental improvements proved to be difficult. Helwig Carbon Products turned their attention to brush holders as an essential factor related to the life and performance of the carbon brushes. At that time, most brush holders were quite rudimentary and had been in use for many decades. Brush holder suppliers were discrete companies separate from the carbon brush suppliers with a narrow focus on providing a mechanical part per the design of the motor manufacturers.
As a company with a long heritage of improving carbon brush performance and life, Helwig Carbon Products began supplying brush holders to the marketplace in 1970. The goal was to design and manufacture brush holders of the highest quality, with the primary focus being the optimization of carbon brush life and performance. The brush holder product line was constructed with high-quality extruded brass and constant force springs.
Innovations, Innovations, Innovations
Chairman of the Board – Jeffrey D. Koenitzer P.E.
The close relationship of Helwig Carbon Products with maintenance personnel and motor repair organizations helped in understanding the faults in existing designs and in the development of innovative features that minimized overall time and cost in keeping machines running. The unique advantages of Helwig brush holders included:
1. Holders were retrofitted for direct replacements of existing holders without the need for machine adjustments
2. Designs were composed of replaceable components for long term cost savings – as opposed to replacing the complete holder assembly
3. Designs were optimized for individual applications and the specific machine operating conditions
4. Brush holders and brushes were designed and manufactured cooperatively in the same facility. This quickly facilitated the supply of a highly functioning sliding electrical contact system.
5. The recommended brushes for use in Helwig holders included the Red Top Pad for optimal brush contact and longer spring life
6. Optional Helwig Quick Disconnect (HQDs) allowed for faster brush changes without the need for bolt screws and tools
7. Optional Brush Wear Indicators allowed rapid inspection and accurate determination of remaining brush life
8. Superior materials and excellent artistry led customers to recognize Helwig Carbon Products as having the best-looking, high-performance brush holders in the industry
The most significant incentive for the use of Helwig Carbon brush holders came following the lab study and the technical report: The Effect of Spring Pressure on Carbon Brush Wear Rate. The new recommendations called for nearly doubling the spring pressure from 2psi to 4-6psi. These industry recommendations were first met with skepticism, but the testing clearly showed there was a need for higher contact force to carry the higher amp loads efficiently and to reduce wear. The field results showing dramatic increases in brush and contact surface life then led to increased demand for Helwig holders. The spring pressure findings also resulted in Helwig Carbon developing the business of replacement constant force spring assemblies to upgrade non-Helwig holders.
Engineering Custom Solutions for Tomorrow's Problems
VP of Engineering & Business Development – Nitin Kulkarni
Today's customers are not just looking for a product but a complete solution. That is why customers seek technical expertise from Helwig Carbon Products. Customers know that they can rely on our capabilities, expertise, resources, and solutions to solve their challenges.
Overall, brush holder designs require a complete understanding of the application, operating conditions, equipment in use, and available space.
From concept drawings to show-and-tell samples, we can provide many options to assure proper fit and function of custom brush holders. Helwig has two 3D printers for rapid prototyping on new design concepts.  Also, the refurbishment of used holders and springs is an important capability that is used by more customers who rely on Helwig's expertise in analyzing used holders to salvage or rebuild them. This capability has helped customers save thousands of dollars on many projects. With this service, a condition report is submitted with before and after pictures to show the evolution of the customer's holders and springs. Engineers are personally involved in the manufacturing process so that functional aspects are covered and maintained while rebuilding.
Helwig's re-engineering vs. Standard reverse engineering:
Customer holder samples are referenced and measured for critical dimensions using Coordinate Measuring Machine (CMM). Our CMM machine uses a sensitive electronic probe to measure a series of discrete points from the geometry of the holder sample. Rather than copying the customer sample, our Engineers aim to improve an area of performance or functionality, reduce operational costs and add improved elements to a current design
Leading The Charge
VP of Engineering & Business Development – Nitin Kulkarni
Our customer-driven continuous improvement has helped us to lead the innovative front to develop new products and revolutionize the electric motor/generator industry. As an Engineering company, we are seeking and resolving new challenges on a daily basis for fit, form, and function of brushes and holders. Most of the brush holders that we engineer are custom made for the application and customers' needs. We can design, manufacture, and application engineer all under one roof — which sets Helwig Carbon Products apart from the competition.
The Future of Helwig & Commitments to Brush Holder Innovations
President – Mark Umhoefer & VP of Engineering & Business Development – Nitin Kulkarni
Helwig Carbon's commitment and ability to impact the evolution, effectiveness, and overall value of Brush Holders is unwavering. We applaud the determination and effort that our employees have demonstrated during the successful 50-year journey with brush holders. We are seeking and resolving new challenges daily for fit, form, and function for brushes and holders. The company is excited to celebrate our past, plan for our future, and you can count on more industry-wide innovations from the Brush Holder Team at Helwig Carbon Products in the years to come.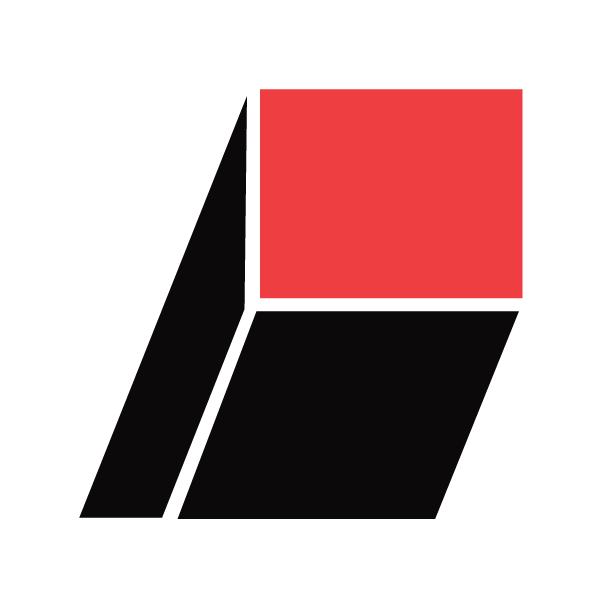 Helwig Carbon Products, Inc. has been a premier, family-owned, American manufacturer of carbon brushes, brush holders, spring assemblies, bearing protection kits, metal graphite brushes, and mechanical carbons since 1928. We have forged innovations that have since become industry standards and requirements. We pride ourselves on manufacturing all of our products to the highest standard and performance because we know your application depends on it!